About
passion for your products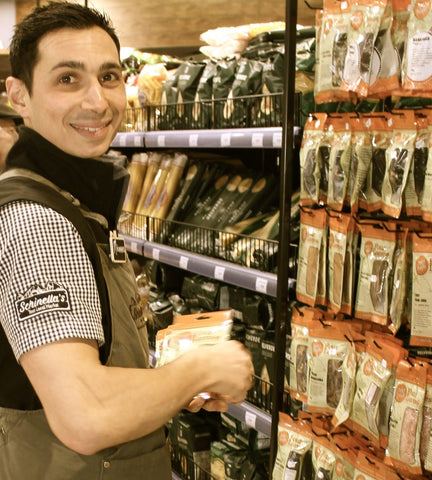 WHAT WE DO
food and beverage distribution in South Australia to Adelaide's finest independent supermarkets, grocers and speciality stores 25 years of experience in local and national food markets
Pricing based on your business need
Simple ordering and inventory management
Warehousing and distribution
Market analysis
Promotions and advertising
Personalised customer relations
Sales driven team
Food and beverage consultancy
Brand development
The staff at Stagg Fine Food are highly tuned to market needs and partner with you to achieve sales and business goals. Ongoing assistance with innovation and product development will keep your brand growing and evolving with customer needs and market trends.
Stagg Fine Food was established in 2013. With a wealth of knowledge and experience in the grocery FMCG and specialty food markets for fine food and distribution, we have developed an industry leading solution.
The highly capable store representatives of the Stagg Fine Food team will represent your brand with professionalism, drive sales, and trial and range in chosen stores.  We will provide you valuable feedback to ensure all avenues of success are explored to drive your brand successfully.
OUR STORES
We service over 350 outlets across metropolitan and regional South Australia including some of the following signature store categories:
Drake Food Markets
Foodland
Foodland Chapleys
Foodland Romeo's
IGA
Tony & Marks
Organic stores
Health food stores
Fitness and wellbeing outlets
Cafes
Hotels
Gourmet grocers
Gourmet butchers
Food service
Bakeries
OUR RANGE
An extensive local and international range of gourmet food and beverage products including:
SPICES  SAUCES  CURRY PASTES
DIPS  CHEESES  OLIVES  PATES  TERRINES  ANCHOVIES
CONDIMENTS  PASTE  OIL  BUTTER  BALSAMIC
SOUPS  READY MEALS
BISCUITS  BREADS  WRAPS  TORTILLA CHIPS
FROZEN  DESSERTS  BERRIES
BEVERAGES
TEA  COFFEE
CONFECTIONERY  SUGARS
PERSONAL HEALTH CARE